Our over 40-year Seis Akustik history began in 1980 with the foundation in Hannover. Uwe Sonntag and Bernd Seidel established Seis Akustik as a specialist supplier of acoustic sound reinforcement systems in reverberant rooms such as churches and halls. We quickly realized that commercially available loudspeaker systems were unsuitable for sound reinforcement in acoustically difficult rooms. We therefore developed unique special systems for our customers. With our application-oriented developments of microphones, mixing amplifiers and speaker systems, we were able to quickly generate enthusiasm over the years.

We entered the digital age in 1995 and developed the first digitally controlled audio system with the highest DSP audio quality in-house. Behind our user-friendly front are a lot of digital functions and automatic control options. We are pushing the boundaries of what is technically possible. High-tech products from Seis Akustik and our proximity to customers are valued in over 7,000 installations today. Our sales area extends with decentralized service locations to the whole of Germany and the European Community.

In addition to the sound reinforcement technology, we positioned the Seis Akustik media area in 1998 in order to take special care of large-screen display, control technology and stage technology in all conference and training rooms. With our areas of software and hardware production, installation and support, we stand as a system house for innovative technology and customized concepts.

The high competence and quality of the Seis acoustic team was successfully handed over to the next generation in 2015. Thomas Hauptstock and Rainer Krause took over the management as long-time employees.
THE SEIS AKUSTIK GUARANTEE OF SUCCESS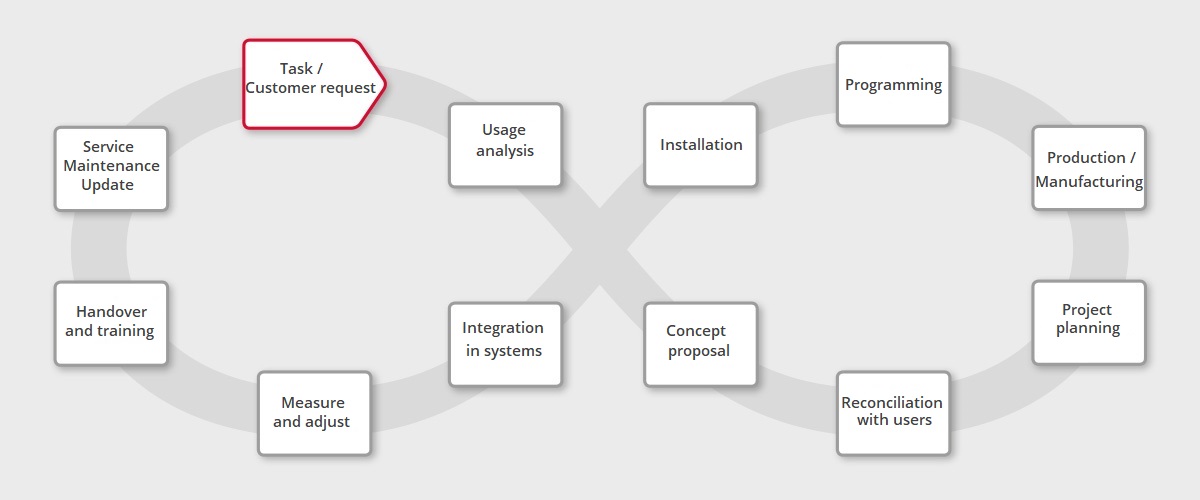 The goal of our actions is you as a satisfied customer. We are at your side from the first idea to the perfect completion of the project. Competent advice, our own special products and our technology-enthusiastic team are the basis of our success. Through continuous research and product development in-house, we guarantee innovative audio and video concepts in hardware and software. Regardless of whether an acoustic room analysis with acoustic simulation is required in advance, whether technical details are required in a special construction or whether the reverberant room situation is extremely difficult, we will develop a professional solution for you.
We are the holistic partner for your project and guarantee you satisfaction!
Adherence to budget

Flexibility

Serviceability

Solution-oriented thinking

Extremly high Speech intelligibility

Future-proof

Nationwide service network
Commitment

Fast response time

Sustainability

Most modern technical concepts

Operational safety

High quality consciousness